Financially Complex Divorce
Financially Complex Divorce Services
Divorce involving executives, doctors, business owners, professional athletes and other high income earners often include unique compensation packages.
At Jackson Family Law, we bring 24 years of experience in dealing with situations like these & will make sure that you have the representation you need to come out of your divorce with your financial future protected.
Financially Complex Divorces. We've seen it All:
Divorce cases come in all shapes and sizes. With over 20 years of family law experience, Jackson Family Law is well positioned to help you no matter what needs you may have. These are just a few areas of our expertise.
Expertise in The Following Issues
Financial Complex Divorce in Kentucky
Minimizing the Emotional & Financial Impacts
With all divorce cases we seek to minimize both the emotional and financial impacts.  For those couples where at least one of the spouses is a high-income earner, there are unique challenges.  Here are few thoughts you will want to consider.  
Consider both the long-term financial and emotional impacts of your decisions.  This is especially true if children are involved in the divorce.  Focusing on "winning" in the short term can neglect the longer term goals of what you are trying to achieve in getting divorced.
Kentucky law requires that both spouses fully disclose their assets and income sources.  Do a full inventory of all your financial accounts, assets and revenue sources.  When accounting for assets don't forget about intangible items like intellectual property or digital assets you may have acquired
Select An Experienced Attorney
When dealing with financially complicated divorce, you want a family lawyer who is well versed in dealing with these issues. Experience in both these cases and an advanced understanding of tax law are needed to help you get positive results. Contact the divorce lawyers of Jackson Family Law today for a personal consultation.
"When financial Matters get complex, our knowledge of finances and tax law Provides a powerful partner working on your behalf."
Still have questions? We have created a Family Law Learning Center dedicated to answer your questions about divorce and family law in Kentucky. If you have more questions or are ready to engage a lawyer, call Jackson Family Law to schedule a consultation.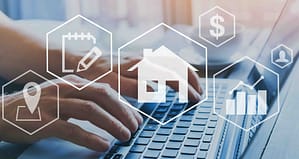 One of the primary questions that the divorce process addresses is "who gets what." In more formal terms, how will marital property be divided. In
Read More »
4 TIPS FOR A SMOOTH FINANCIAL DIVORCE Divorce is one of the most difficult times in a person's life. In addition to the emotions involved
Read More »
5 Things To Consider When Selecting A Divorce Lawyer Making the decision to get divorced is never easy and each divorce brings with it unique
Read More »